Take a second to imagine this. You're on holiday and you wake up with a weird rash on your legs. Hours later, you're exploring the streets for some local eats but get hit with a bad case of food poisoning 🤢
We've all been there. Whether it's a rash, diarrhea, or a full blown fever, getting sick while on holiday is no fun at all!
Here at Tune Protect, we've partnered with DoctorOnCall, Malaysia's first and largest online doctor consultation platform that provides diagnosis, treatments and prescription.
And guess what?
From now till 28 February 2019, you can enjoy FREE DoctorOnCall services when you buy Tune Protect AirAsia Travel Protection! That means no more worries about finding the nearest clinic or deciphering foreign medicines at pharmacies when you travel.
All you have to do is log on through your mobile device or computer and connect to a registered doctor via live chat, phone or video call. It's that easy!
Here's how it works: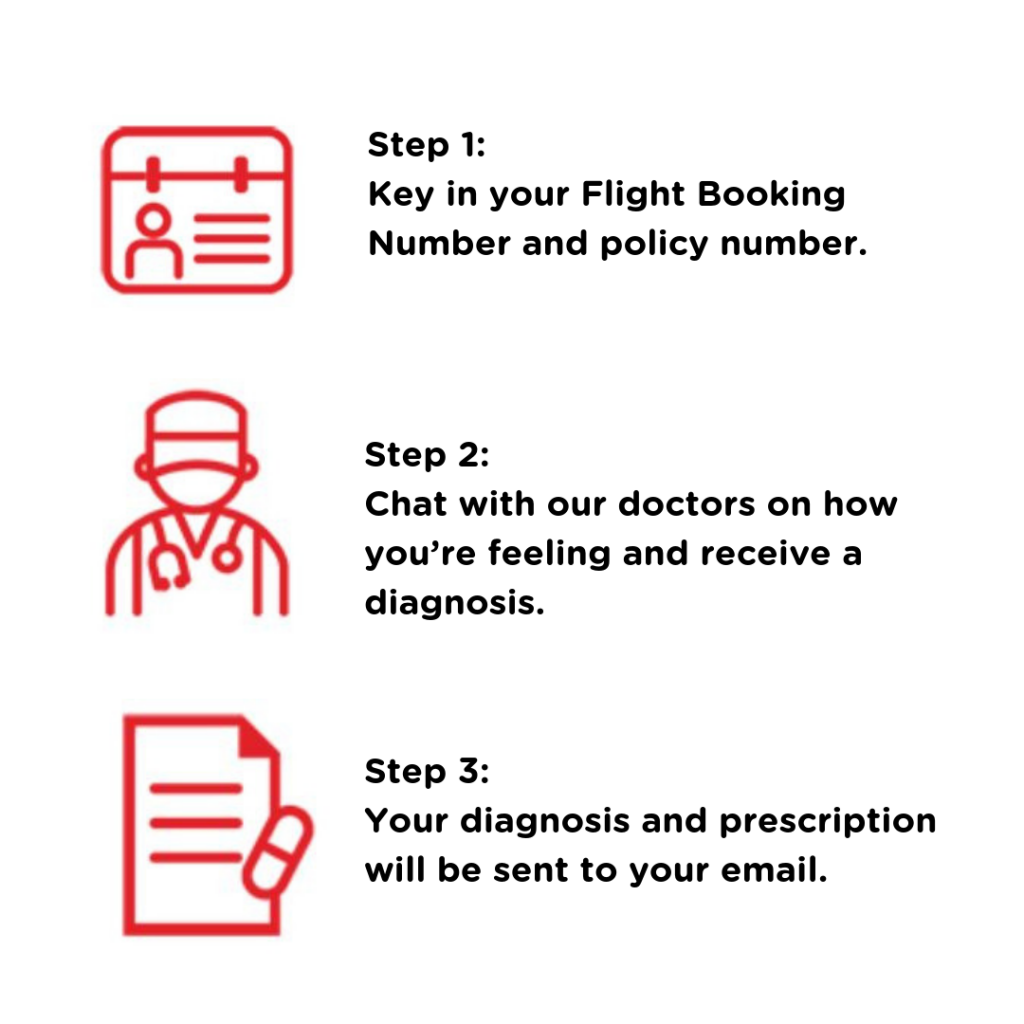 And that's it! Don't take your chances, just get protected 😉
Find out more here.