Cooper's Hill Cheese-Rolling and Wake
It ain't easy being cheesy. An annual event held in Gloucester, England, people would literally tumble and roll down a hill trying to catch the wheel of cheese. Here's how it works; a wheel of Double Gloucester is let loose down a steep hill, and the crowd pursues it. The first person to reach the bottom of the hill would take the cheese wheel home! Was it all for the love of cheese? I guess we'll never know, but it's entertaining as heck to watch it.
Source: List25 | Image: So Glos
Buzkashi (pronounced: booz-ka-shee)
Remember when your parents scolded you for playing with your food? They're in for a surprise when they hear about this sport. Played for more than 600 years, it is Afghanistan's national sport. What makes it so unique is that instead of a ball, Buzkashi uses a dead goat- a headless goat carcass to be exact. Like polo, the game is played on horseback. The aim of the game is simple, get the carcass across the goal line.
Source & Image: The Culture Trip
Extreme Ironing
Some people find ironing boring. Other people take ironing to the very edge. Combine the art of ironing with the act of getting to a remote location and you get extreme ironing. According to the Extreme Ironing Bureau, it "combines the thrill of an extreme outdoor activity with the satisfaction of a well-pressed shirt". People have gone as far as ironing underwater, while skydiving, on Mount Everest, basically anywhere imaginable… And here we are with our own pile of laundry waiting to be done.
Source: Culture Shock  | Image: The Fact Site
Giant Pumpkin Kayaking
Taking carve the pumpkin to another level, this event takes place in Nova Scotia where people both young and old participate in this competition. You simply hollow out a giant pumpkin, decorate it however you want and use it as a raft to race across the lake.
"Bippity, Boppity, Boo! I did it better than you!" – Cinderella's Fairy Godmother. The true #OG of pumpkin transformation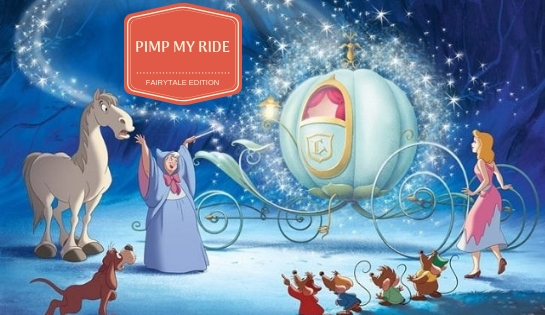 Source & Image: Independent | The Fact Site
Toe Wrestling
1, 2, 3, 4, I declare a TOE war! Like arm wrestle, toe wrestling is a competition between two participants go toe to toe in a square ring. Opponents interlock their big toes and battle it out, wrangling the opponents foot to the sideboard of the designated wrestling area. Sounds toe-tally fun!
Source & Image: Mental Floss
Ultimate Tazer Ball
Possibly the most electrifying form of sports, all players in Ultimate Tazer Ball are equipped with a stun gun to shock their opponents. While it hurts a whole lot, the guns used in the game have all been configured to deliver five to eight milliamps of current which isn't lethal. Two teams of four players start off in a hockey rink sized field with a large ball. All they have to do is get the large ball into their opponent's net while avoiding getting shocked.
Source & Image: National Post
Tuna Toss
Have you heard of the Tuna Tossing World Championships? It's an annual event held at Tunarama Festival in Port Lincoln, Australia. Back in 1979, the Tunarama Committee wanted something unique that identified with its Tuna Fishing Industry. Fortunately 😉 , inspiration hit them when they noticed the primary method of unloading tuna was by tossing it into the trucks. And voila! The Tuna Toss is born. Until a couple years back, real tuna was used in the competition.  Nowadays, a rubber tuna is used so people don't feel so 'gillty'.  Sea what I did there? Oops, I just did it again.
Source: Tunarama | Image: Daily Mail
Wife Carrying
And we don't mean the romantic kind, we're talking about carrying them through various obstacles such as wading through pools and jumping over hurdles. Originating in Sonkajärvi, Finland, people all over the world come and compete in this crazy sport. Despite its humorous aspects though, some say roots of this sport is tied to the ancient practice of abducting women. Nowadays, things are better and the winner receives beer equivalent to the wife's weight.
Image & Source: Rad Season
Bog Snorkelling
While snorkelling is usually identified with exploring the clear waters and rich underwater vistas, bog snorkelling on the other hand is done in murky waters. Competitors must complete two laps of the 60-foot bog in the shortest time. Even crazier, competitors are not allowed to use any traditional swimming strokes. The current record? 1 minute 35 seconds.
Source & Image: Pilot Guides
Caber Toss
If you've watched Made of Honor, then you've seen how Caber Toss works. Just make sure you don't destroy a car like Patrick Dempsey did. Here's the low down on what it really is. Caber Toss is a traditional Scottish athletic event. "Caber" coming from Kaber which is Gaelic for wooden beam. Caber toss is not about distance, rather it's about the position and how it lands. Envision a clock face, and the competitor is at 6. The aim is to have enough strength and control to make the caber land at 12 exactly.
Image & Source: Culture Trip
Remember to stay protected with Sports+. We offer protection for your extreme needs. Click here to find out more.